Available Works, 2023





The groundskeeper has walked this forest a thousand times. Her paths now wind through it: older ones worn along the forest's edge, and newer ones reaching into the heart of it. The forest is endless, but she feels it is her work to know it, and tend to it.



~

If I look for a thread between the imageries that come up as I journal, I begin to see a landscape. There are endless forests, green lakes, beasts familiar and unknown, quiet magics, and lands beyond. Being lost in a forest or taming an animal are embodiments of — or metaphors for — life's feelings that seem to belong to this inner world.

This summer's works are excursions into the inner world: some intentional, others that arose on their own. Sometimes I visit, by journalling, drawing, imagining, to search for meaning or metaphors for my work in the imagery it offers. Other times, life unexpectedly delivers a glimpse into it, which I'll try to call onto paper. The world makes itself as much as I make it.

Strong and immediate feelings usually find their footing in imagery with little searching, and will more likely depict a figure. Other figures or animals act out broader concepts or small threads of narratives from life's observations. Environments and objects have their roles too, and, as with figures, I have a sense of what they may mean to me, but to others I hope they might open a door, and a dialogue.




sketchbook pages


The scales listed below are the measurements of the paper,
the prices listed are for the work unframed.

Thank you for looking.



~





Animal

Rabbit with Pearl, 2023
4.25 x 4.25 inches
$240




Souleater, 2023
6 x 8 inches
$400




Taming the Wolf, 2023
10 x 7.75 inches
$450





Lovers (You, You), 2023
10 x 7.75 inches
$450






Figure


Headspace, 2023
5 x 7 inches
$400



Fantasy (The Eros Cycle), 2023
6.5 x 8.5 inches
$400




Dawn Passage, 2023
5.5 x 8 inches
$400






Study


Captive Rabbit, 2023
5 x 7 inches
$280



As it Is, 2022
4 x 6 inches
$240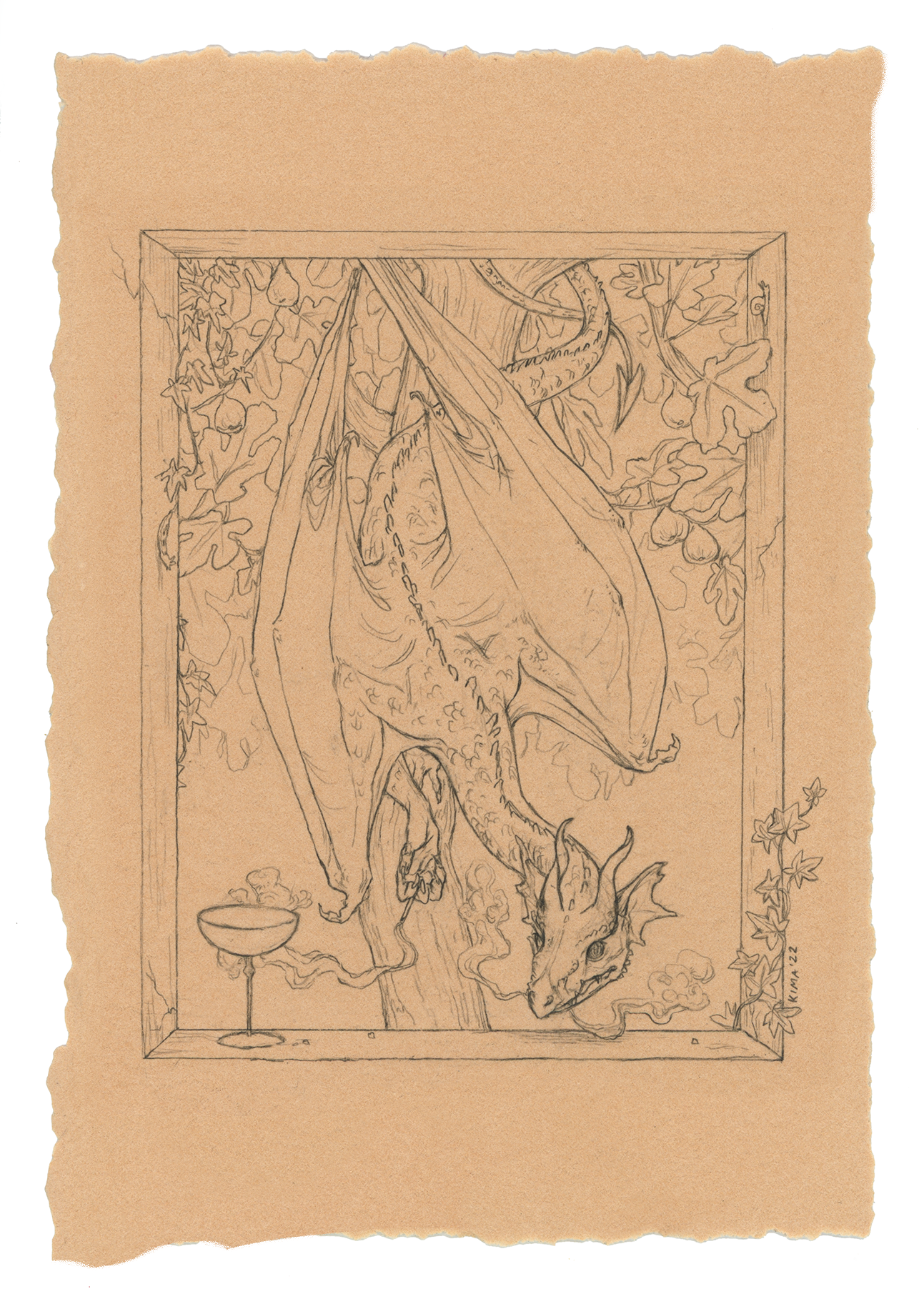 Know Thy Nature, 2022
3.75 x 5.5 inches
$200




Blacklegs, 2023
4.25 x 4.25 inches
$100